Proud Sponsors of Selfday


Aqua-Cool - NZ's top quality water
Get a FREE water cooler with FREE home delivery
(Subject to availability & conditions apply – Service not available in certain areas)

Improve your health with purified filtered AQUA water
OR
Get all Minerals your body needs with Mineral X
OR
Fight flu and get VITABLAST with added Vitamin C and lemon lime flavour
Purchase 15 litres of this delicious water free delivered fortnightly direct to your door at a fraction of the cost of retail water
Have one for home and one for work - FREE WATER COOLER!

To secure this offer Email JANICE for details
---
BioPro Cell Chip.
Do you use: Cell phones, Computers, Wireless, Microwaves?
Are you being affected by the EMA Radiation?
I was, and for two years used BioPro Cell Chips on my laptop and cell phone. If your head feels hot or you feel spaced after using your technology, get protected now: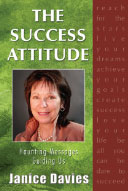 Bullying Victim to Global Leader – Janice shares her journey - The Success Attitude AND How to Get It…
My book is proof - it can be done!
Your Online Help Guide
Complimentary E-book with
125 Tips on Self Esteem - 37 pages!...
Complimentary E-book with 50 One Line Tips...
Learn how your Self Esteem is formed...
Promotional Kits for Selfday
FREE For use in ezines, newsletters, work, schools, homes or groups.
Information Sheet
Vision
General information and Overview
History
How to get involved
Future
Sponsorship
General Article
Self-esteem tips for children
Self-esteem tips for the workplace
Boost your Esteem Worksheet
Success Journal
Click here for a FREE water cooler in NZ ..
Is your cell phone's EMA radiation affecting you?
Click here..